Last Update: July 25, 2015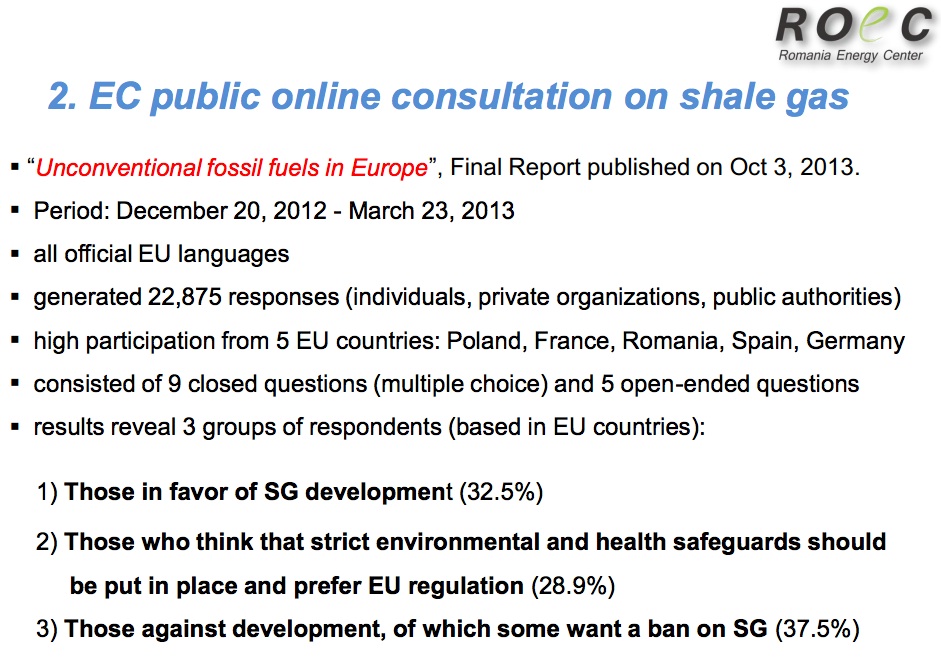 Dated November 5, 2013. Presented by the Romania Energy Center to the Romania Gas Forum 2013.
Europe is fairly evenly split in public opinion, on shale gas development, into three camps: In support, want tighter regulations, or are opposed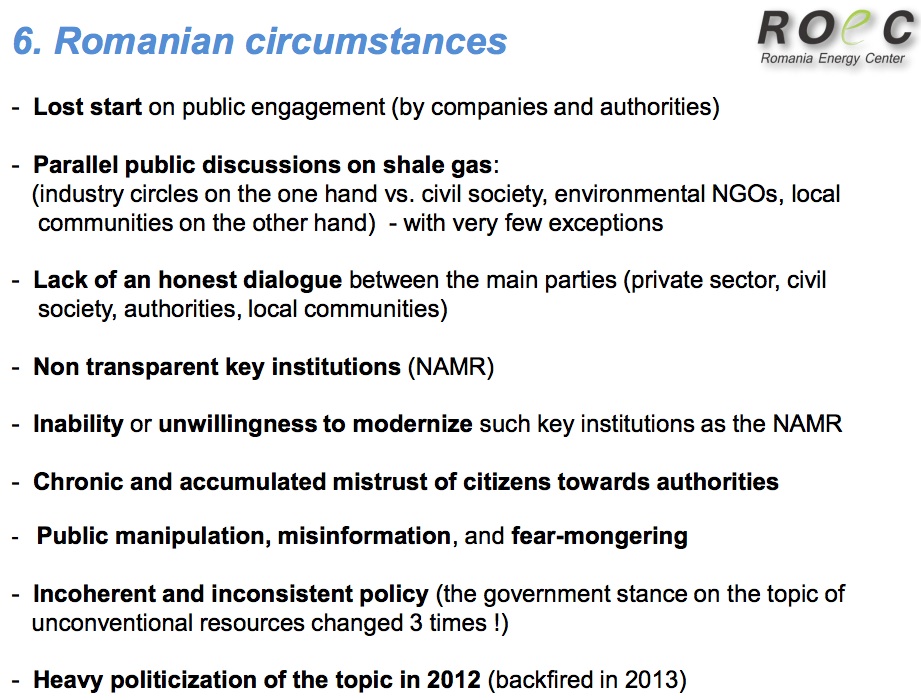 In Romania, these are the issues as outlined by ROEC. I suppose the anti-fracking folk might describe this a little differently. In any case, it demonstrates there's a growing mistrust between the public and the government/industry. The government/industry thinks that public opinion is being manipulated with misinformation and fear-mongering. On the other hand the government agencies have been non-transparent, and government policy has been inconsistent.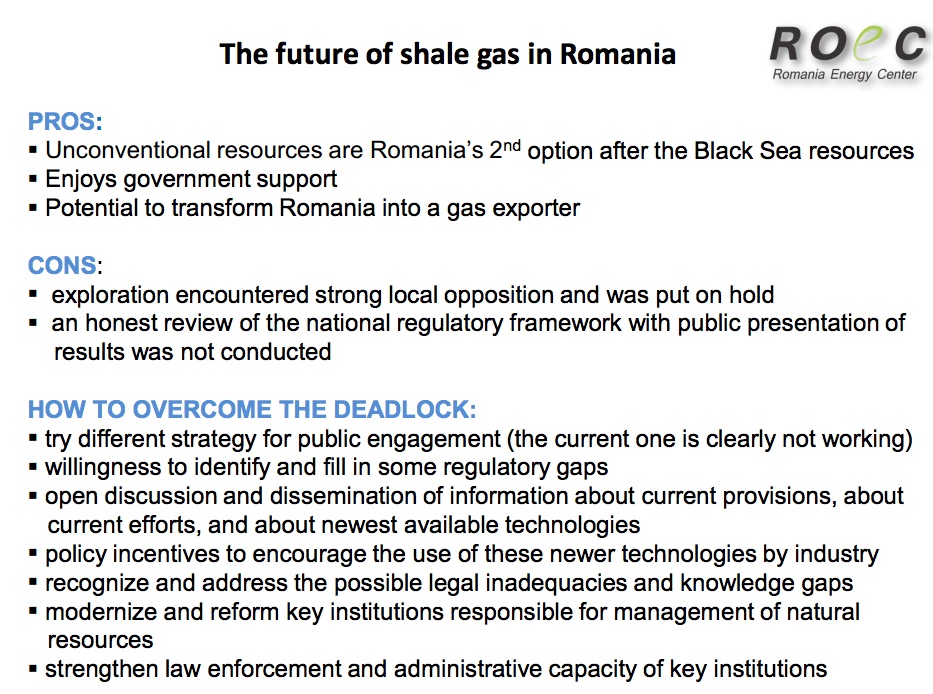 The ROEC position is that Romania has to develop shale gas resources, and to drill into deep water resources in the Black Sea. They've published another paper showing that Romania is in a desparate position regarding "energy" supplies, with natural gas and oil production in steep decline, and the prospect of having to turn to Russia in about 15 years. They say the obvious: The current strategy of engaging the public over shale gas is not working.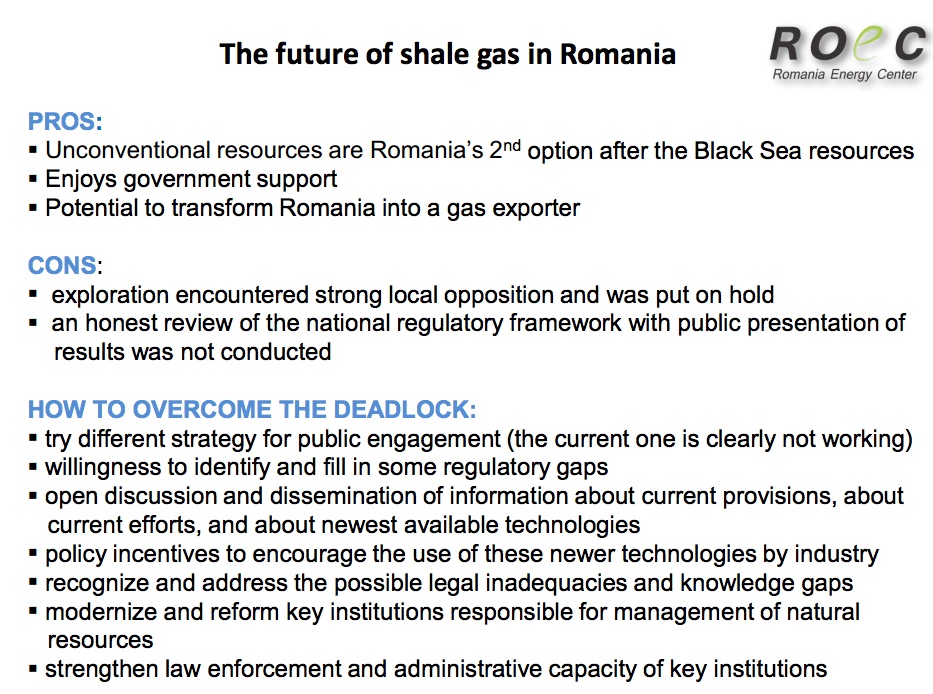 The future of shale gas in Romania: questions and policy options. At one time it was available for download at http://www.roec.ro/wp-content/uploads/2013/10/ROEC_RomaniaGasForum_Presentation_2013.pdf
comments powered by

Disqus