Last Update: July 25, 2015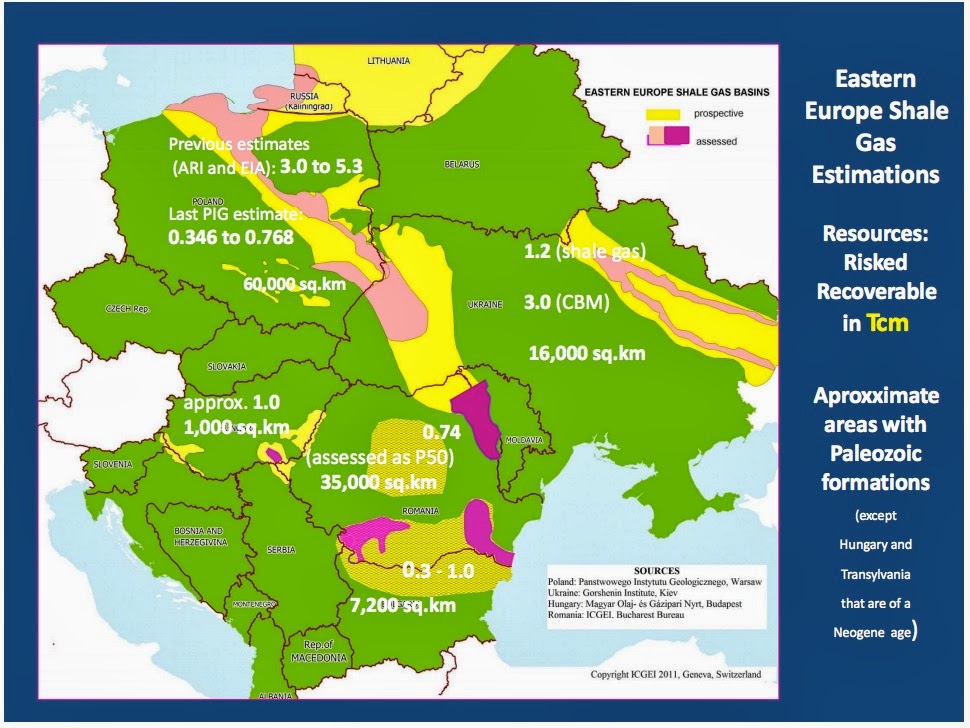 Dated December 4-5, 2012, and from the Romanian Oil and Gas Conference in Bucharest.
The focus is on the potential for hydraulic fracturing to extract natural gas from shale formations in Eastern Europe, and particularly in Romania. There's a lot of details – this is meant for oil industry and government planners – about shale resources in Romania.
The picture above is the larger scale picture showing shale deposits throughout Eastern Europe.
Some things of interest given current events (I'm writing this in April 2014) is
Oil & gas companies entered Poland for fracking exploration, have had some political negotiations over royalties, and threatened to pull out of the country.
During 2013 both Royal Dutch Shell and Chevron signed agreements to start explorations in Ukraine. Then there was an argument between Russia and Ukraine. Then Ukraine threw out its leader, and are worried that Russia is going to invade Ukraine.
Bulgaria enacted a ban on fracking.
Protest movement is building against Fracking in Romania.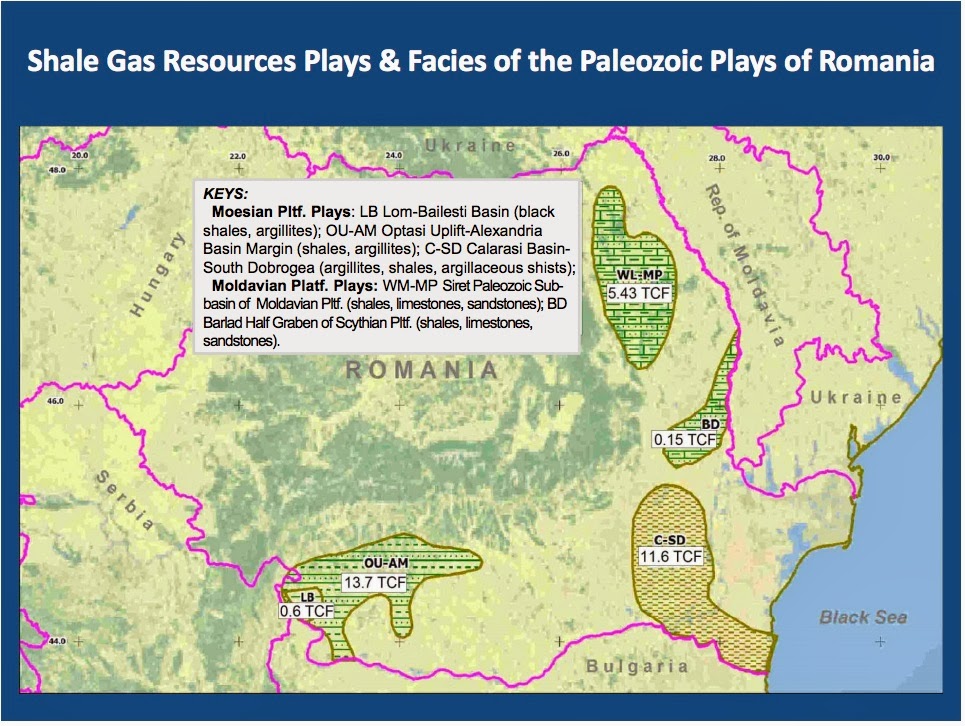 Here's the map for Romania. Four areas :- Moldova-border, Galati, Mouth of the Danube near Constanta, and in Oltenia.
Paleozoic Paleozoic Shale Gas Plays of the Eastern Europe: Romania case study. At one time this was available for download from http://www.romania-og.com/RomaniaOG/media/Site_Images/ContentPhotos/Intercontinental/4-Bogdan-Popescu_Zeta.pdf
comments powered by

Disqus