ABB delivers OppCharge fast charger for electric hybrid buses to Bertrange, Luxembourg
; Date: December 21, 2016

Tags: ABB »»»» Electric Buses »»»» EV Charging »»»» Fast Charging

ABB is a large international electrical system manufacturer, and among their extensive product line are several high quality fast charging systems. In this case they've developed a fast charger utilizing overhead wires. Unlike the electric buses fully powered by overhead lines, this unit is installed at specific points in the route. During the time the bus is stopped anyway (to give a break to the driver), the bus is fully recharged at 150 kiloWatts. The installation location is at a train station outside Luxembourg City.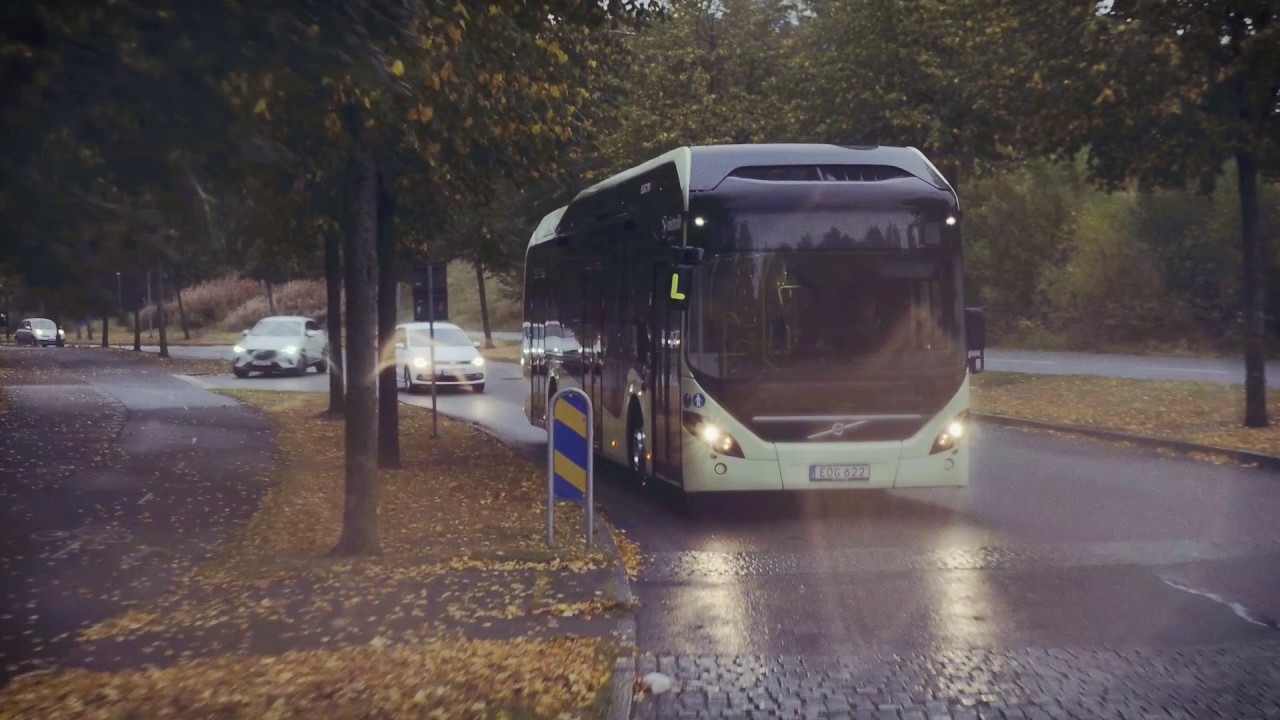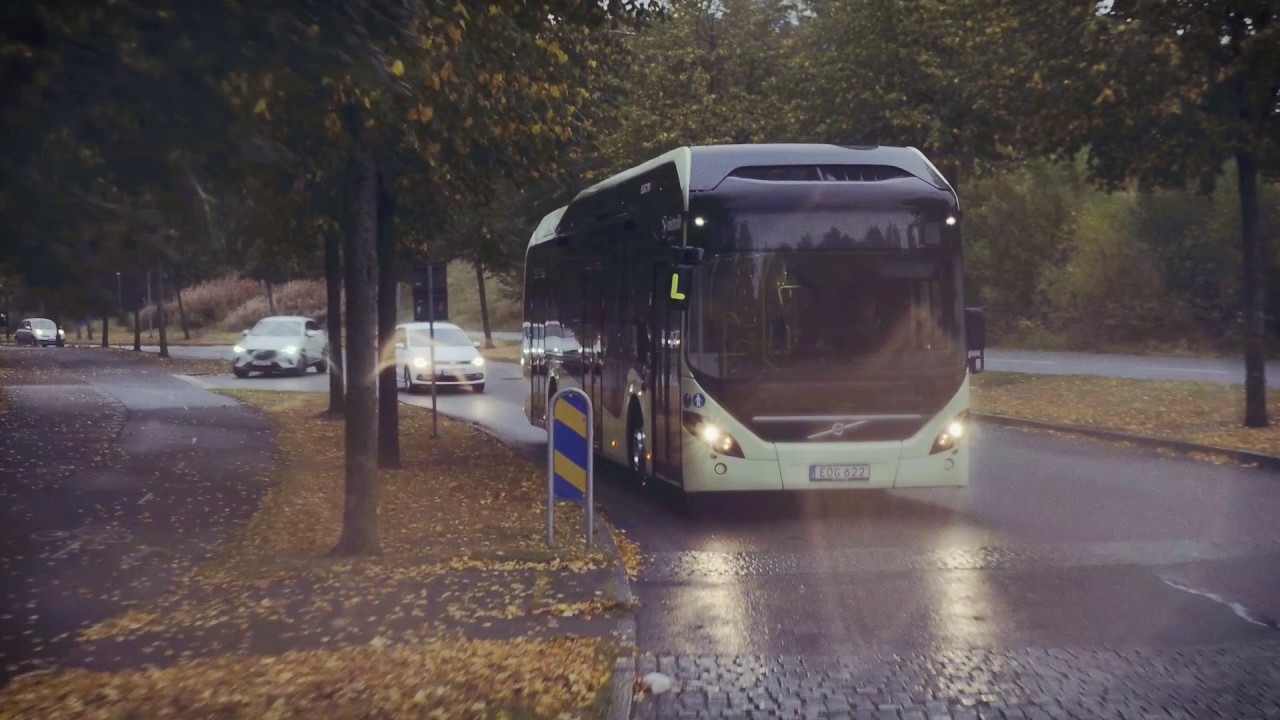 ABB has inaugurated the first OppCharge fast-charging station for electric buses in Benelux, in the commuter belt town of Bertrange, Luxembourg. The fast charger, with associated electrical systems, is based on OppCharge, an open interface for DC electric bus charging using a pantograph mounted on the infrastructure.
The project has been delivered with ABB fast charging infrastructure and substation to the local authority MDDI Ministry of Sustainable Development and Infrastructure; with the support of the national road administration of Luxembourg (Administration des Ponts et Chausseés). Bus operator Sales-Lentz will use the charger to recharge electric hybrid buses from Volvo.
The charging station has been installed at Gare de Bertrange/Strassen and will fully charge Volvo electric hybrid buses with 150kW of charging power in three to six minutes, during the layover times at the bus route's end points. The ABB fast charger has a modular design and can be upgraded easily to 300kW and 450kW. ABB's fast chargers are based on the open Interface OppCharge, which means that buses from other manufactures can also be charged.
"We are very proud about the inauguration of this first fast-charging bus station in Luxembourg. This is an important milestone on the way towards a sustainable public transport system," said Urs Waelchli, Product Group Manager for ABB's Electric Vehicle Infrastructure business. "Carbon emissions-free public transportation is no longer a far-fetched goal. We have a viable solution that helps to reduce emissions and improve the air quality in cities."
ABB's fast charging solutions are based on IEC 61851-23, the international standard for fast charging of electric vehicles. This ensures the appropriate safety systems are in place, the electrical design is in accordance with regulations, and the systems architecture and working principles are supported by the wider automotive community in the future.
In October, ABB inaugurated the first bus charging station next to Volvo's electric bus depot in Arendal, Sweden. The combination of Volvo Electric Hybrids and ABB's automatic e-bus chargers in the Luxembourg public transport system is the second joint project of ABB and Volvo Buses. Potentially 12 Volvo electric hybrid buses operated by Sales-Lentz will be running on existing public bus lines in Luxembourg.
"The opening of this first fast-charging bus station and the deployment of the first 6 electric hybrid buses represents the starting point of the electrification of public transport," said François Bausch, Minister for Sustainable Development and Infrastructure in Luxembourg. "Full battery electric buses will also be used on other bus routes in the near future. These buses will help to dramatically reduce the emissions of public transport and will thereby help to improve the environmental impact of public transport."
Sales-Lentz has a history of being an early adopter of new technologies. Sales-Lentz, the leading bus operator in the Grand-Duchy of Luxembourg, was already the world launch customer for Volvo hybrid buses in 2009, Volvo electric hybrid buses in May this year and will be the first customer for Volvo full electric buses in May 2017. Its impressive fleet of 500 vehicles enables it to meet all types of transportation requirements, from the most straightforward personal mobility request to organized trips as well as transport for the public, schools, events and group travel.
The quiet and clean Volvo 7900 Electric Hybrid buses are designed for zero-emission areas and silent or safety zones and can run about seven kilometres in quiet, emission-free operation. They create possibilities to open new routes and stops in areas that were not possible before. The buses extend their reach and flexibility when needed with a small diesel engine.
About OppCharge
More information on OppCharge via
www.oppcharge.org
About ABB
ABB is a pioneering technology leader in electrification products, robotics and motion, industrial automation and power grids, serving customers in utilities, industry and transport & infrastructure globally. Continuing more than a 125-year history of innovation, ABB today is writing the future of industrial digitalization and driving the Energy and Fourth Industrial Revolutions. ABB operates in more than 100 countries with about 135,000 employees.
www.abb.com
About ABB bus chargers
Easy to integrate into existing bus lines (inverted pantograph enables use of a low-cost and low weight interface on roof of the bus)
Modular design offering charging power of 150 kW, 300 kW or 450 kW
ABB's proven suite of connectivity features enables maximum availability, high uptime and fast service response.
Based on OPPCharge and IEC 61851-23, the international standard for fast charging of electric vehicles ensuring the appropriate safety systems are in place, the electrical design is in accordance with regulations, and the systems architecture and working principle are supported by wider automotive community in future.
About Volvo 7900 Electric Hybrid buses
Can be powered by electricity for up to 70% of operating time
Quiet and exhaust-free when running on electricity
60% lower energy consumption than a corresponding diesel bus (Estimated value on a city bus route of 10 kilometers, compared to a diesel bus Euro 6.)
75 to 90% lower emissions of carbon dioxide* compared with a conventional diesel bus, depending on the fuel used
Equipped with an electric motor, batteries and a small diesel engine
The batteries are recharged in 3-6 minutes at the route's end stations
ABB Heavy Vehicle Charger (HVC), based on the open interface OppCharge - YouTube
Source:
ABB EV Charging
ABB Heavy Vehicle Charger is an automated fast charging system which allows electric city buses to drive 24/7, thus enabling true zero emission public transp...
Electric Bus by Volvo - The ElectriCity - YouTube
Source:
Darrell Sparks
An OppCharge electric bus system with 12 Volvo electric hybrid buses and charging infrastructure supplied by ABB was inaugurated yesterday in Bertrange, . In...
comments powered by

Disqus